Learning / PK-12
Crenshaw High School
Los Angeles, California
Los Angeles Unified School District
Awards
2023 Grand Prize, Learning By Design
2022 Citation Award, AIA San Fernando Valley
Crenshaw High School has a current enrollment of 1,150 students and is located adjacent to the neighborhoods of View Park, Leimert Park and South Los Angeles along the South Figueroa Corridor. The project includes the demolition of the Campus' existing Music Building, MPR/Food Service Building, Student Store, and outdoor Dining Pavilion and the new construction of an Auditorium, four main classrooms and accessory spaces serving the Performing Arts Department, a new Student Store, and a new Food Service Facility including an indoor dining area and outdoor lunch shelter. The new facilities must connect to the existing buildings with a covered walkway system that replaces the campus' existing system. The Performing Arts Department is nationally renowned—its award-winning choir performed at the White House in 2013, and it boasts a roster of alumni that have gone on to successful careers and critical acclaim. Thus, the School's new Performing Arts Center must showcase the outstanding achievement of its students as well as serving the community at large. The existing stage is a center of campus life at Crenshaw. The project is a wrapper of sorts, emphasizing the centrality of this refurbished design element. The new building encompasses an expanded courtyard with new exterior plazas enhancing and diversifying the landscape opportunities.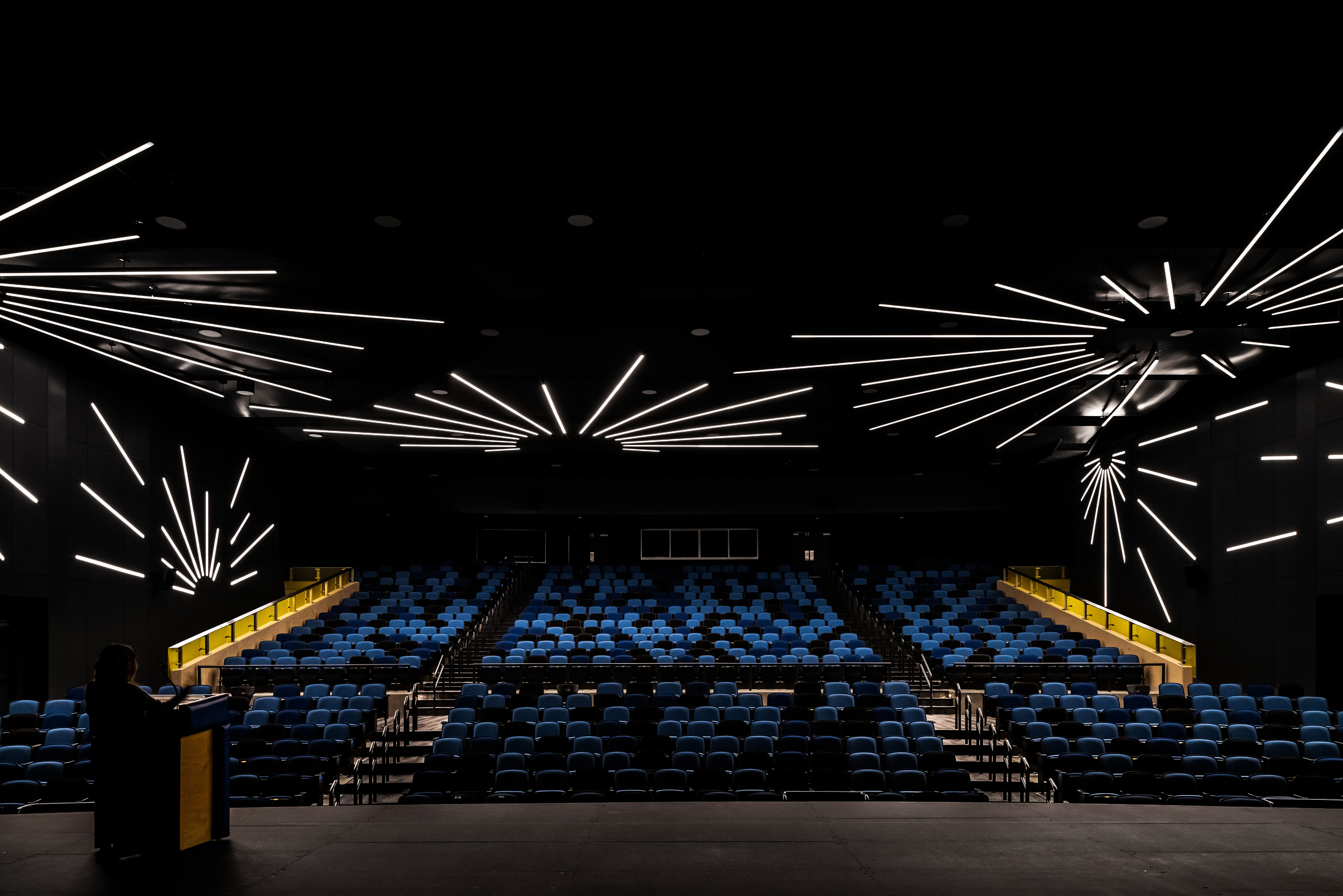 The project is defined by its embrace of contrasts. It is composed of elements at opposite extremes: bright and dark, heavy and light, rough and smooth, sharp and soft. The building houses all of the major programmatic elements in a single structure with two distinct characters. The Auditorium is to the North, adjacent to the existing Industrial Arts building, contained in a concrete structure. The concrete structure is massive. It is mostly windowless and smooth with little articulation. A lower structure to the South wraps the larger monolith with a lighter structure of steel. The lower structure contains the classroom programs and the dining facilities and has more perforations for windows and skylights. The auditorium is designed to seat 850 patrons. Entry to the facility occurs through a large covered forecourt. Stairs, elevator, and ticket windows surround the outdoor access.
The lighter structure is defined by the program it serves, primarily the classrooms and food services. This section of the building has much more natural light coming through windows and skylights. The classrooms connect to the auditorium as they are part of the Visual and Performing Arts (VAPA) small learning community.
Related Projects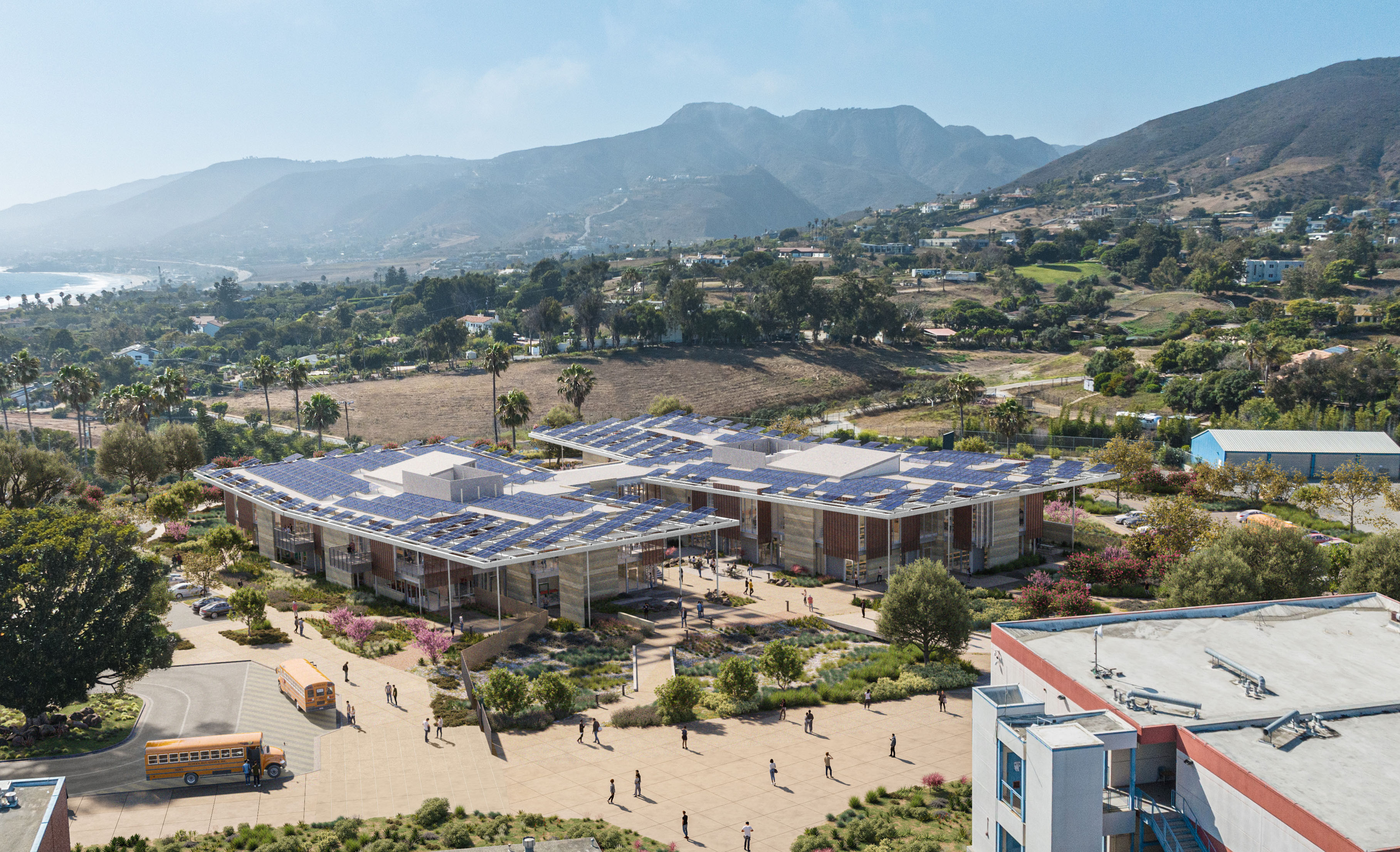 Malibu High School Campus Addition
Santa Monica-Malibu Unified School District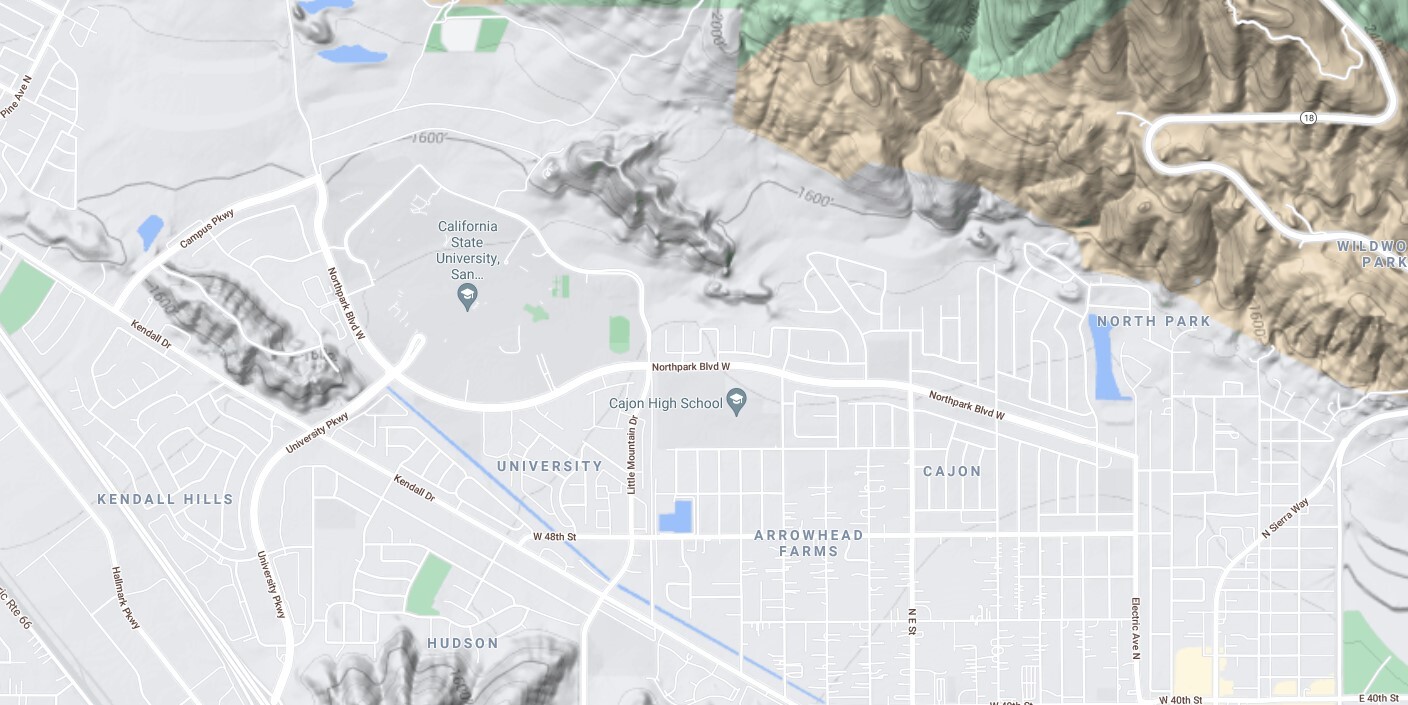 Cajon High School
San Bernardino City Unified School District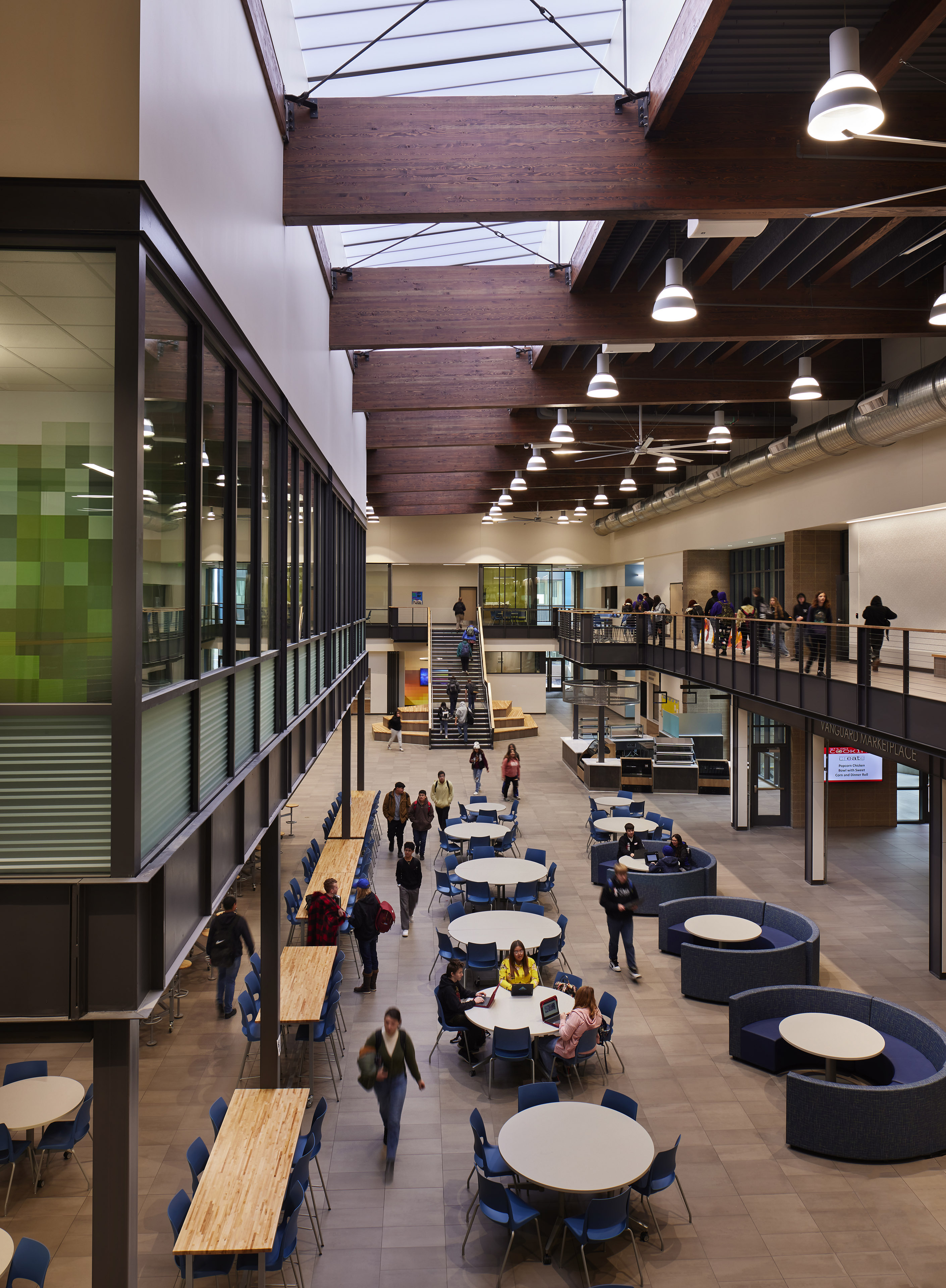 Vanguard High School
Moses Lake School District