Civic
Riverfront Park Pavilion
Spokane, Washington
City of Spokane, Spokane Parks and Recreation Department
Awards
2021 Honorable Mention, AIA Seattle
2021 Special Mention, Urban Open Space Award, Urban Land Institute
2021 Honor Award, ASLA Washington
2020 Project of the Year, Design-Build Institute of America (DBIA) Project/Team Awards
2020 Innovation Award, National Parks and Recreation Association
2020 Best in Design - Architecture, Design-Build Institute of America (DBIA) Project/Team Awards
2020 National Merit Award, Civic/Assembly, Design-Build Institute of America (DBIA) Project/Team Awards
2020 Honor Award, AIA Spokane
2020 Honor Mention Award, AIA Seattle
2020 People's Choice Award - Over $5M, AIA Spokane
2020 Honor Award, AIA Washington Council Civic Design Awards
2020 Award of Excellence in Outdoor Lighting Design, Illuminating Engineering Society (IES), International
2020 Award of Excellence in Lighting Control Innovation, Illuminating Engineering Society (IES), International
2020 Illumination Award for Lighting Control Innovation, Illuminating Engineering Society (IES), Seattle Section
2020 Illumination Award for Outdoor Lighting Design, Illuminating Engineering Society (IES), Seattle Section
2020 Project of the Year Award, Commercial/Sports/Entertainment/Hospitality, Construction Management Association of America
2020 Best of the Best Project, Engineering News-Record
2020 Landscape/Urban Development Best Project, Engineering News-Record Northwest
2019 Build Northwest Special Projects Award
NAC and Garco Construction collaborated with Spokane Parks and Recreation to reimagine and redesign an iconic element of the Spokane skyline for over 40 years: the Pavilion at Riverfront Park.
Designed to be a multifunctional space and an extension of the park, the structure serves as a venue for events and passive recreational area for park guests. To support this dual purpose and enhance the iconic image of the Pavilion, the project's final design solution involved reconnecting the Spokane River with the structure; creating opportunities to achieve elevation within the structure not only for the views, but for the experience of reaching elevation; adding shade elements to make the outdoor venue more comfortable; and the use of light for dramatic effect and to emphasize the structure's elegant framework.
The Pavilion now serves as a gathering place for the people of Spokane. The redesigned outdoor venue allows the community to connect to one another and to the river that has been a vital source in the region for generations.
Check out the video below!
Related Projects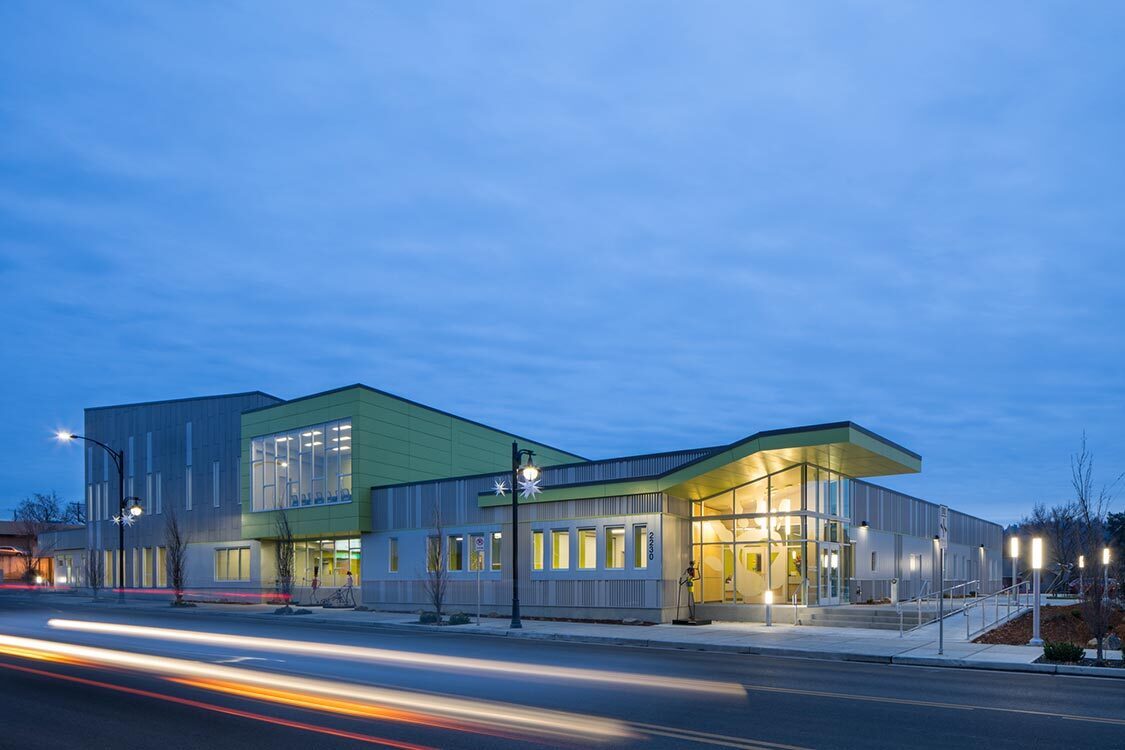 Vanessa Behan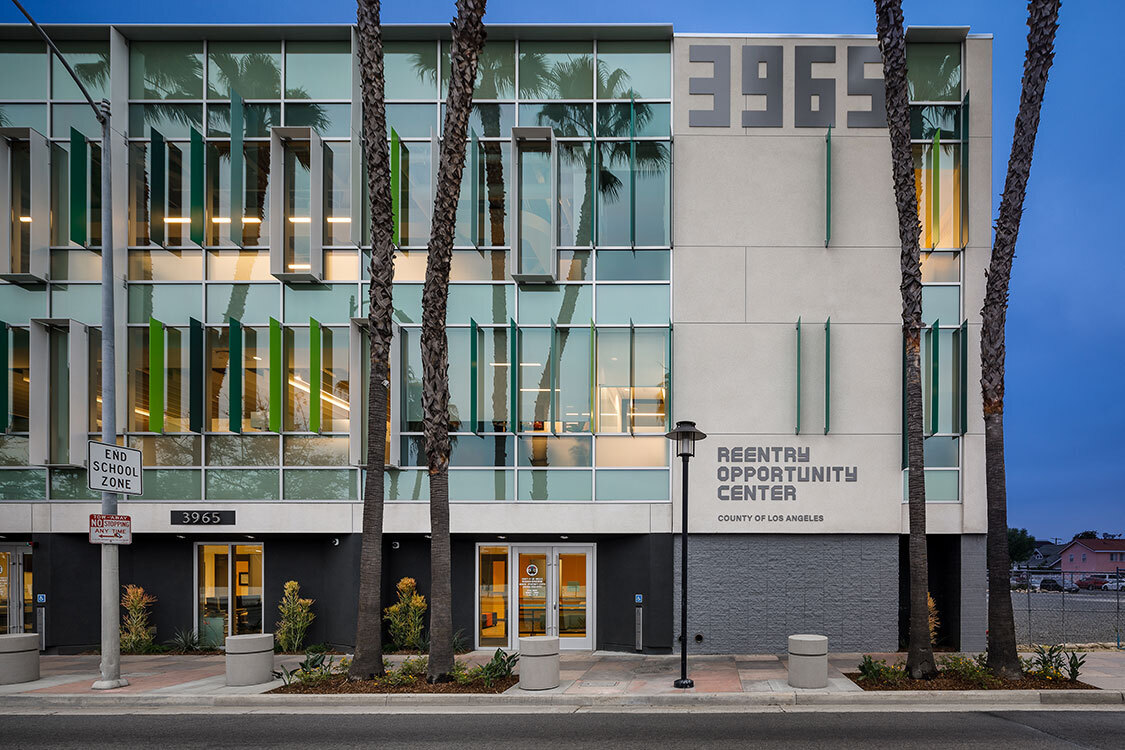 The Reentry Opportunity Center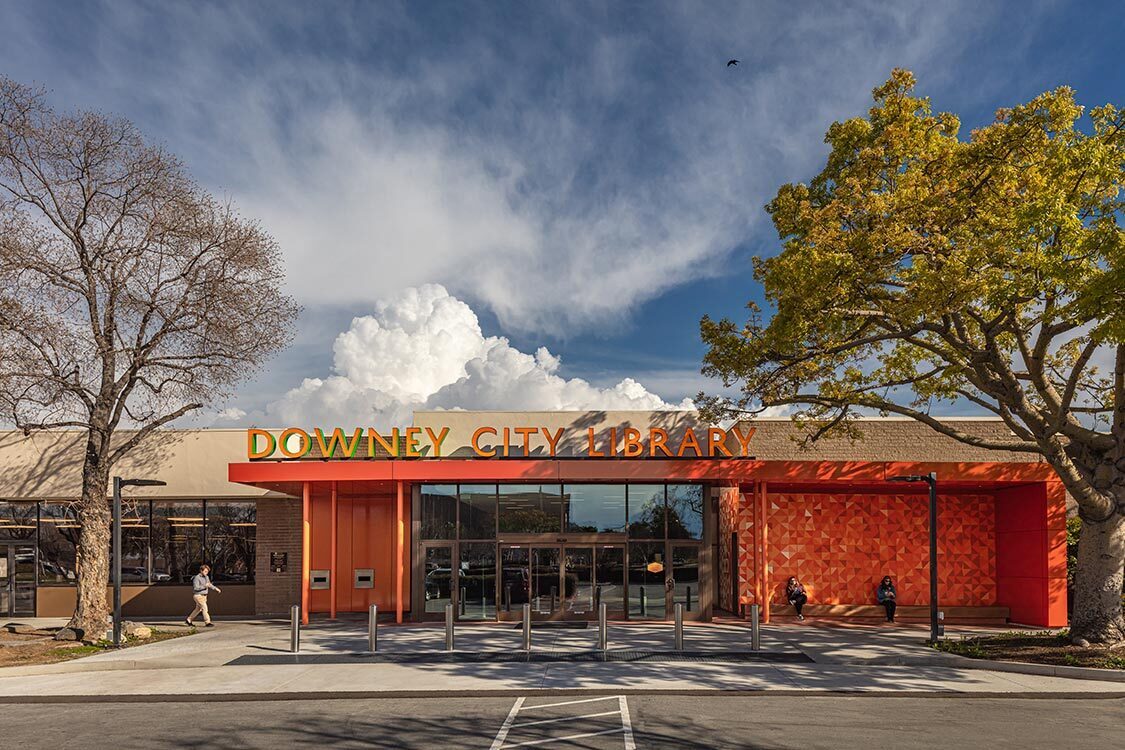 Downey City Public Library