Learning / PK-12
Shijingshan Experimental Middle School
石景山实验中学
中国北京
Awards
The new Shijingshan Experimental Middle School supports a future-oriented vision, creating a progressive learning environment that can adapt to the ever-changing trends in technology and pedagogy. Planning for the seven-story school centered around three key goals:
Creating choice through inspiring electives
Putting an end to the traditional classroom
Creating an exterior design that feels both timeless and progressive
新的石景山实验中学支持面对未来的愿景,创造一个能够适应不断变化的技术以及教育学趋势的进步学习环境。 规划这个七层楼的学校围绕三个主要目标:
通过启发选修课来创造选择
结束传统型教室
创造一种既永恒又先进的外观设计
The building's design creates a flow that allows students and teachers to seamlessly move between core academic spaces, open project work areas, places for social gathering, small group/individual study booths, and a wide variety of elective programs. Well-connected, flexible shared spaces are located adjacent to more formal learning areas, giving teachers and students the ability to easily transition from whole-class instruction to small group work or individual study. Makerspaces and science labs are strategically located to serve as creative hubs for STEM learning, and encourage cross-disciplinary interaction, collaboration, and hands-on learning.
该建筑的设计创造了一个流畅性,来做为学生和教师在核心学术空间、开放式项目工作区、社交聚会场所,小组/个人学习摊位以及各种选修课程之间无缝移动。 良好连接、灵活的共享空间位于更正式的学习区域附近,使教师和学生能够轻松地从全班教学至小组学习或个人学习。 创客空间和科学实验室的战略位置是作为STEM学习的创意中心,并鼓励跨学科互动、协作和实践学习。
The school is organized around three courtyards, each designed to support different activities: art, dining, and quiet reflection. These courtyards also increase daylighting, offer a connection to the natural environment, and create opportunities for outdoor learning. A fourth, more linear courtyard provides public access to a basement theater and athletic facilities. These courtyards are complemented by shared common spaces, which are linked—both physically and visually—to the core academic areas. This connection allows all parts of the school to stream together, letting students experience learning happening everywhere.
学校由三个庭院环绕,每个庭院都旨在支持不同的活动:艺术、餐饮和安静的反思。 这些庭院还增加了采光,提供了与自然环境的联系,也为户外学习创造了机会。 第四个更加线性的庭院可以通往地下室剧院和运动设施。 这些庭院由共享的公共空间相辅相成,这些公共空间在物理和视觉上与核心学术领域相连。 这种联系可以让学校的所有部分汇集在一起,让学生体验处处学习。
The exterior architecture connects contemporary thinking with a modern interpretation of traditional Beijing materials. The architecture invites students and the community to discover new things about the building every day, symbolically representing the evolving nature of the educational process.
外部建筑将现代思维与传统北京材料的现代诠释相结合。 每天该建筑邀请学生以及社区来发现建筑物的新事物,这象征性地代表了教育过程的不断变化的本质。
Related Projects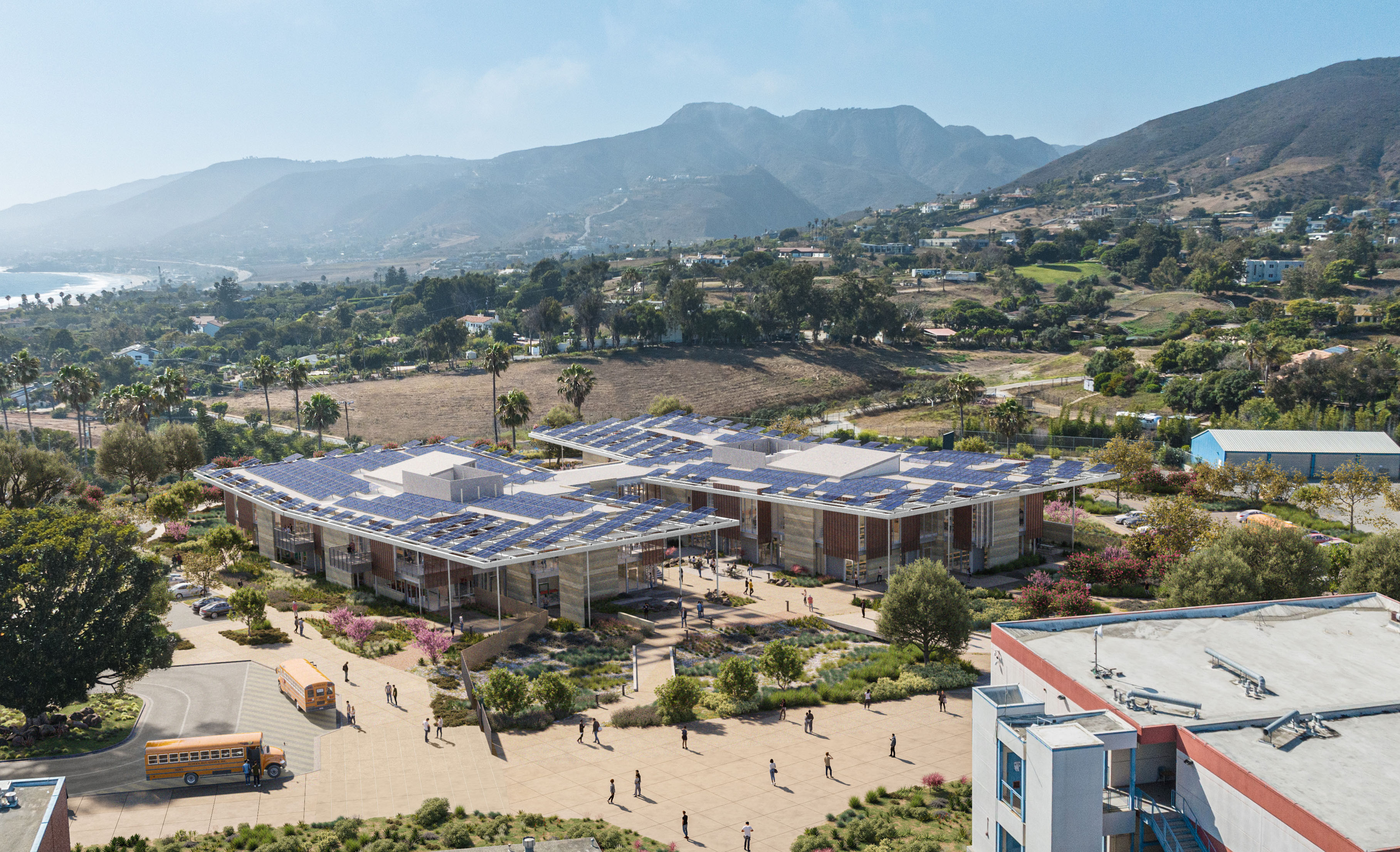 Malibu High School Campus Addition
Santa Monica-Malibu Unified School District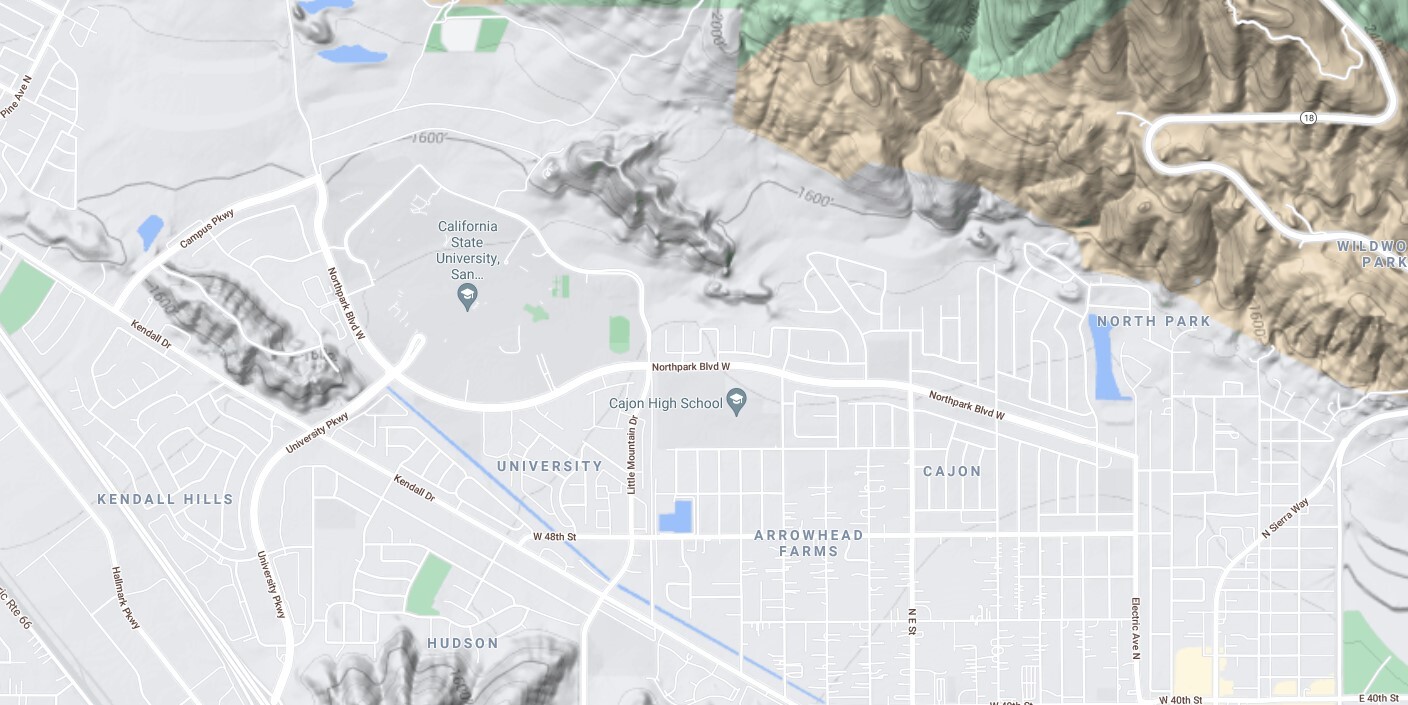 Cajon High School
San Bernardino City Unified School District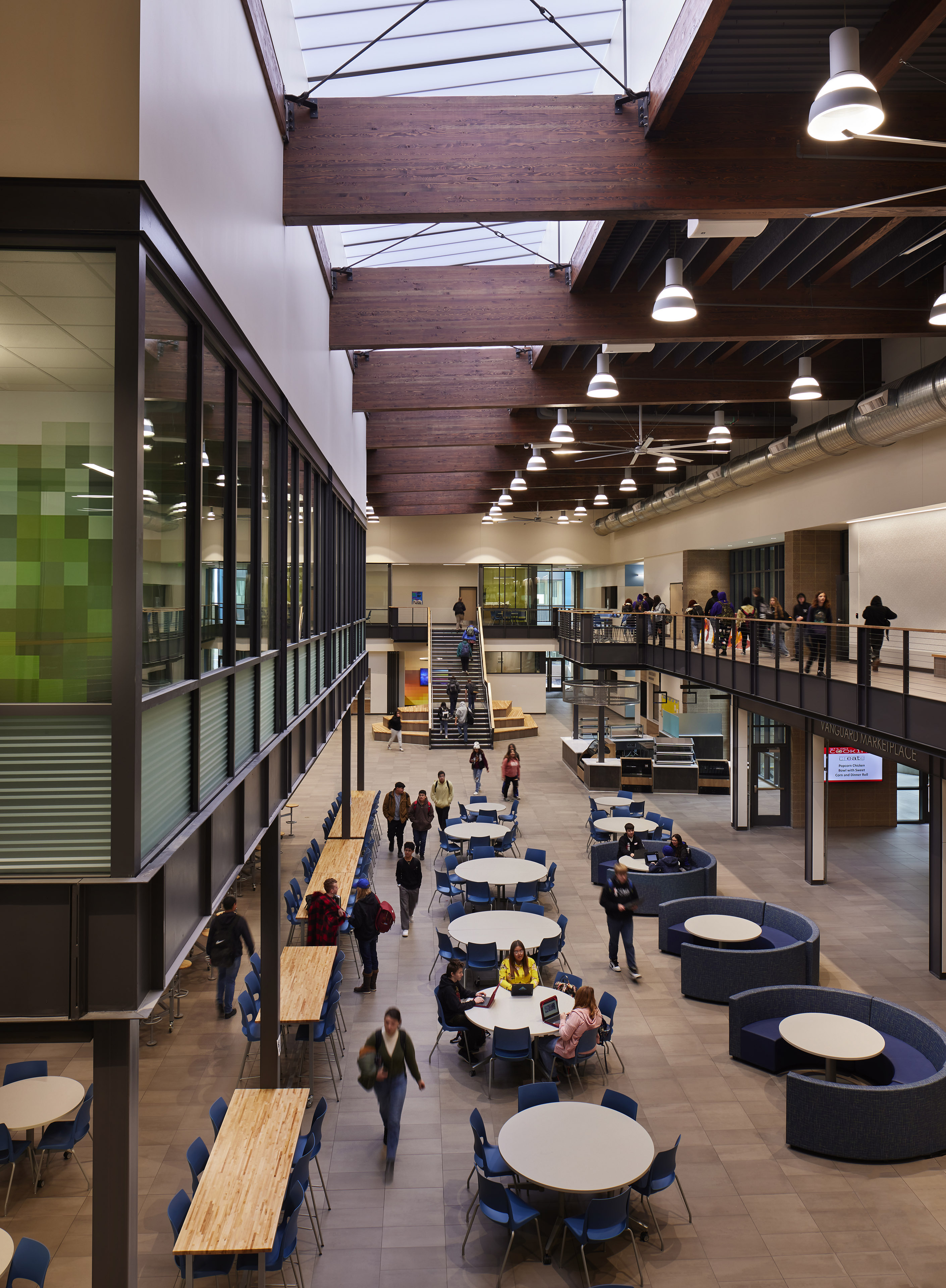 Vanguard High School
Moses Lake School District