Learning / Higher Education
University of Montana
Dining Hall
Missoula, Montana
With a vision to create a truly student-centric campus experience, the University of Montana invited NAC to develop a new student life master plan that would help reverse the trajectory of declining enrollment. As we identified priorities, replacing the unwelcoming and outdated dining center quickly rose to the top of the list as a high impact project.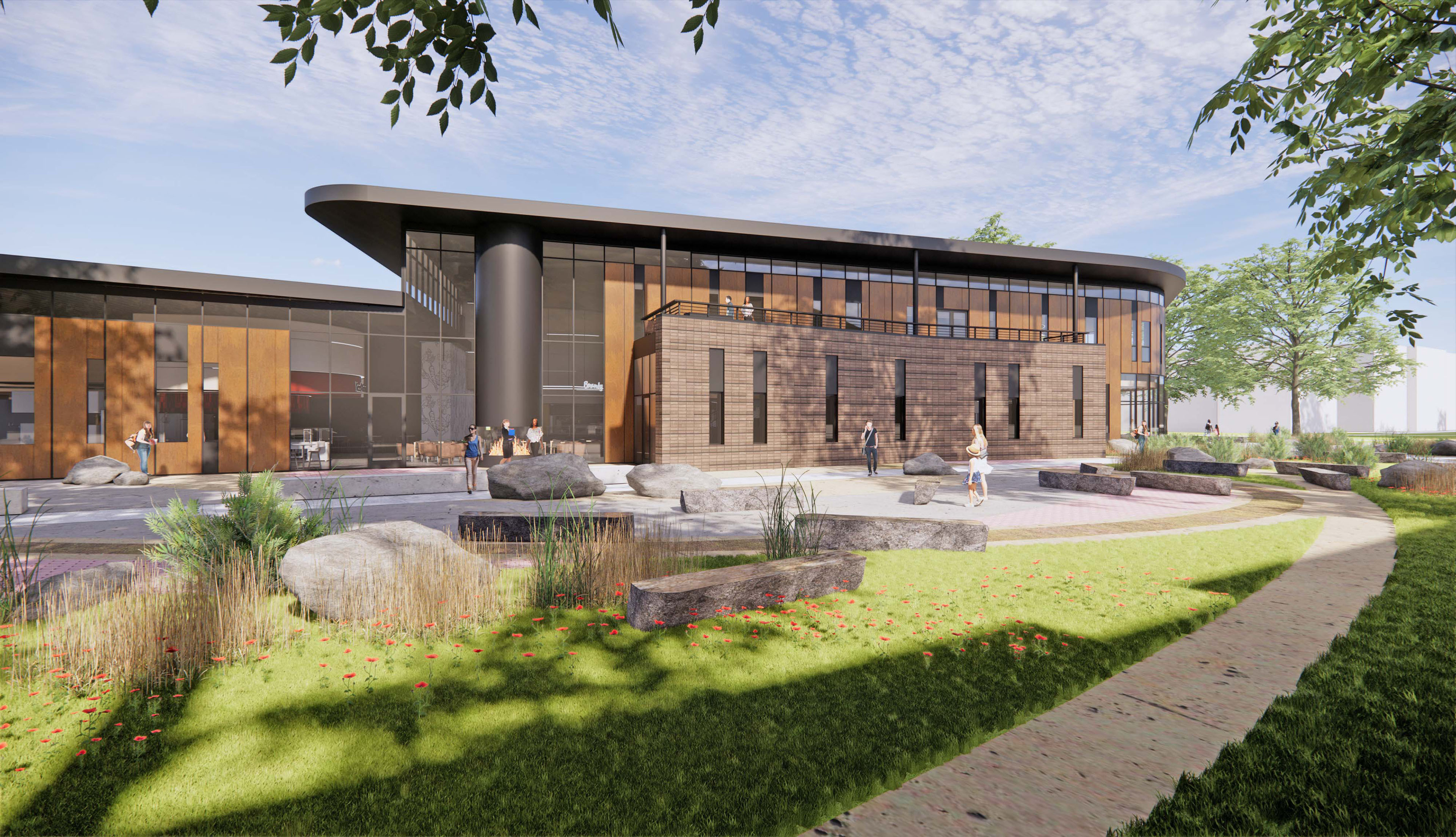 Flow guides the concept.
This campus' stunning setting became a metaphor to guide the conceptual design. Missoula once was the site of a great glacial lake. A variety of elements show the powerful effect of water in the region. The prehistoric break of a massive ice dam created an ancient lake, while the subsequent flooding had significant impacts on the landscape throughout the region. The idea of "flow" responds to the surrounding campus circulation to shape and carve the form of an adjacent plaza to create eddies where people are drawn into various destinations, inside and out.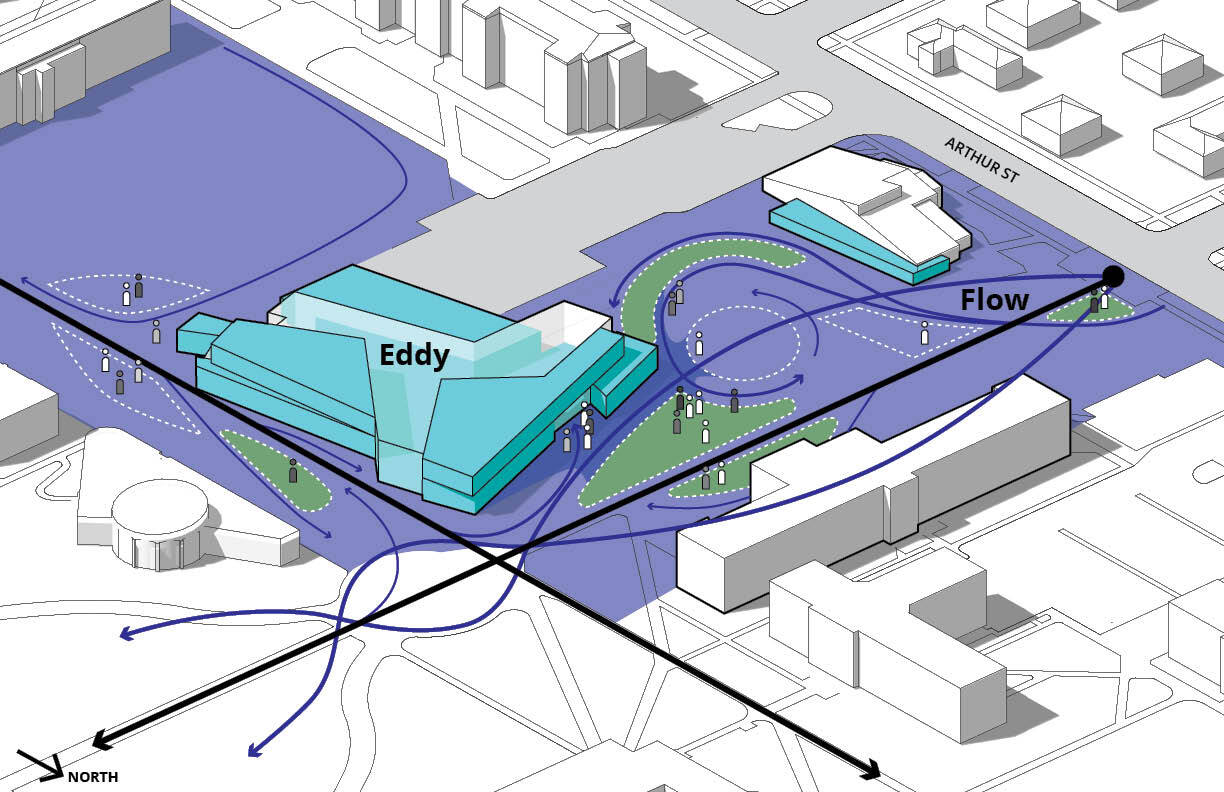 Forming eddies in the flow. 
After studying the viability of several locations, the university chose a site at its heart to feature the surrounding natural environment. Just as the historic path of the adjacent Clark Fork River has molded the landscape over time, so too this dining facility finds its organic form as an eddy in the constant flow of students on campus.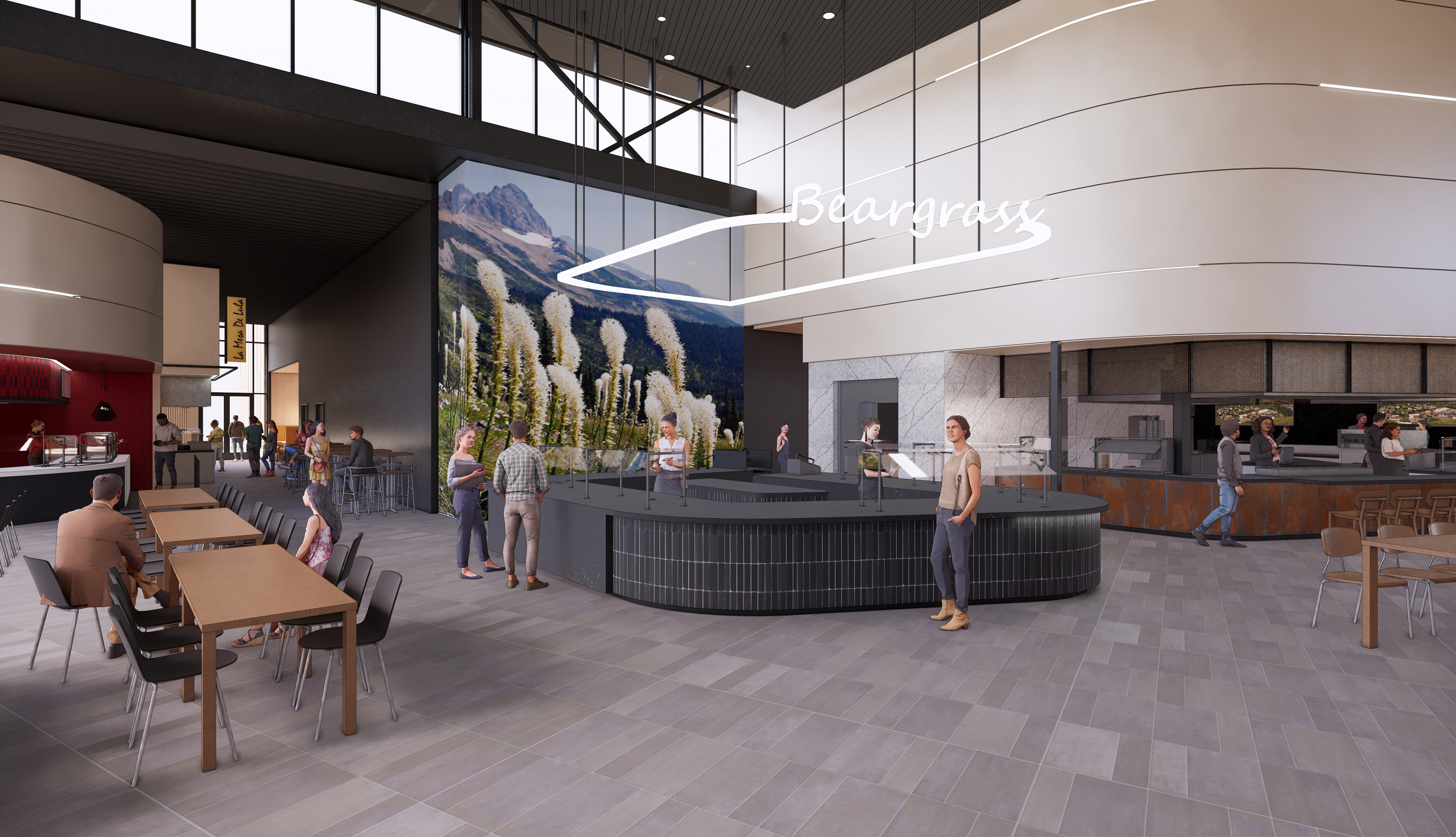 Love letters to Montana
Adjacent to on-campus housing and the landscaped Oval, the site affords views from the center of campus to Mount Sentinel beyond. The new facility can accommodate over 700 patrons in a variety of seating areas, including roof decks and a private dining room for events. The dining experience is designed around "micro restaurants" that serve a wide variety of international cuisines. Each venue is uniquely branded as a "love letter to Montana," each telling a unique story about the region.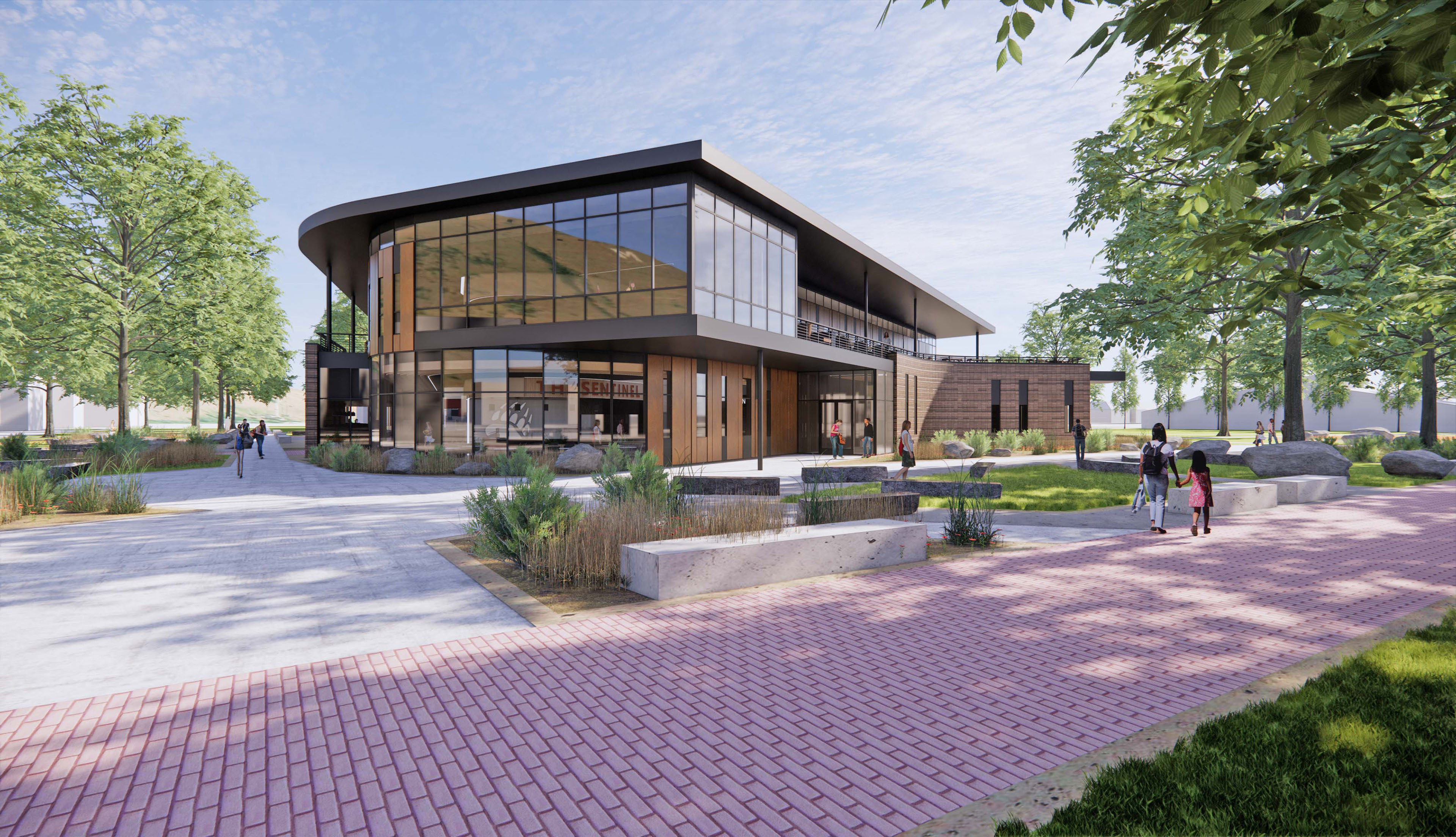 Re-energizing student life.
The new dining center is the first of many projects emerging from the master plan aimed at enhancing and distilling the unique UM student life experience. A wide variety of smaller spaces, such as the roof decks, encourage use for a variety of occasions and activities, and place the dining center at the core of newly energized student life.
Related Projects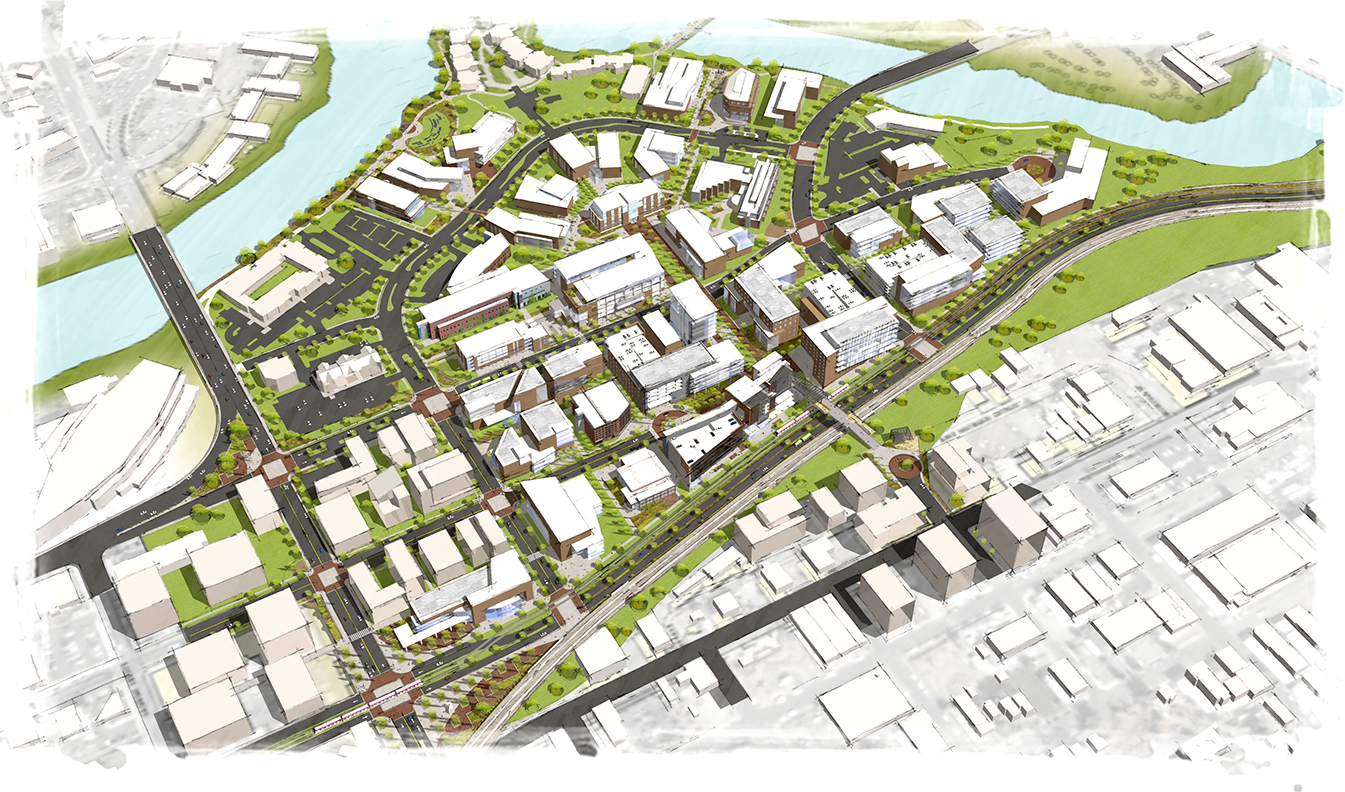 Washington State University Riverpoint Campus Master Plan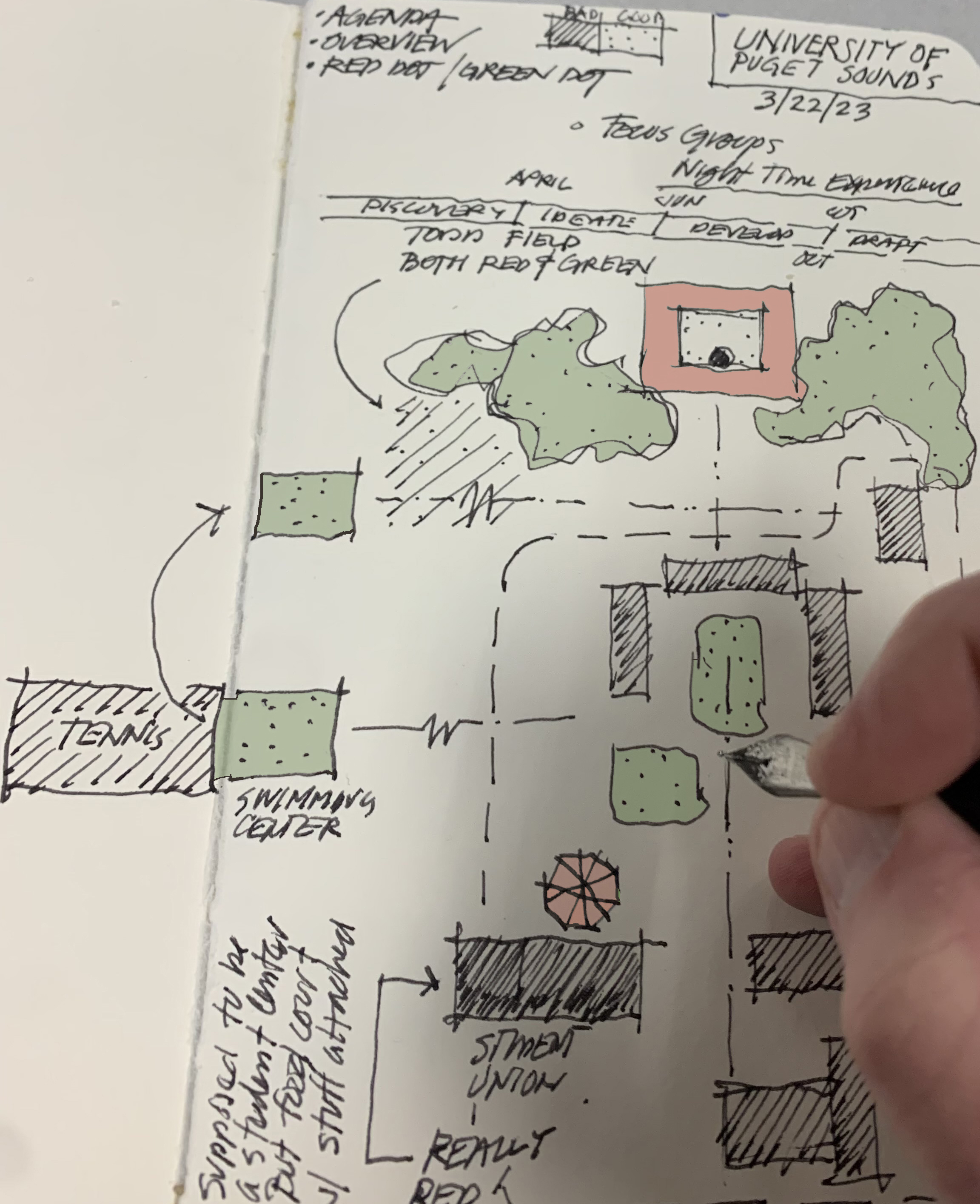 University of Puget Sound Campus Masterplan
University of Puget Sound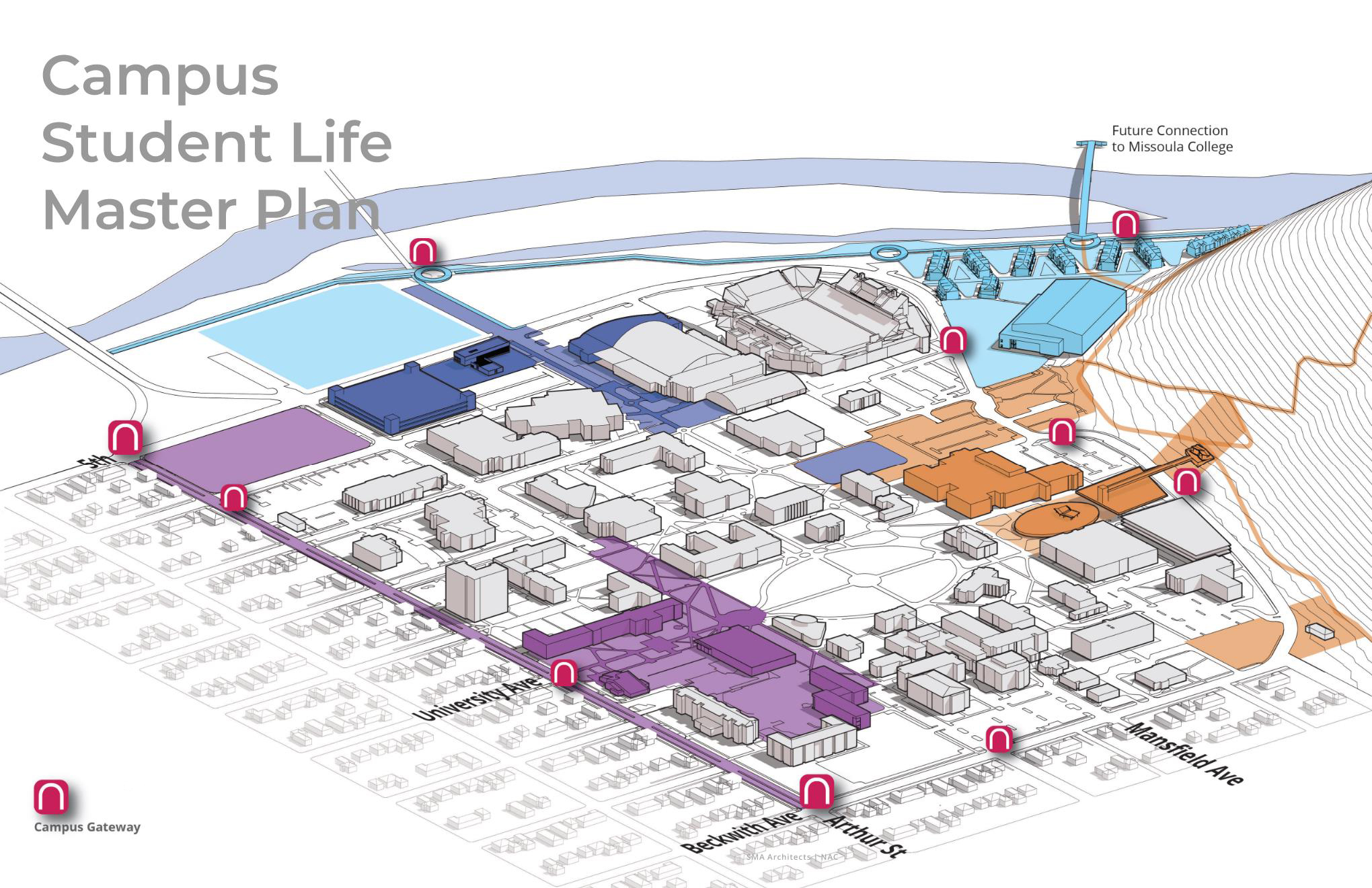 University of Montana Student Life Master Plan
University of Montana