Health
Wayne HealthCare
Greenville, Ohio
The 2021 Hospital Addition is a new, 94,000 square foot expansion for Wayne HealthCare, a 92-bed regional, full-service, primary care hospital in Greenville, Ohio. Having served the rural community for nearly 100 years, the hospital provides advanced care close to home. The 2021 Hospital Addition is designed to flex to meet the growing needs of Greenville and beyond. Targeting service-line growth and modernization of outdated facilities, the addition and remodel exemplifies space designed for wellness, renewal, and healing.
The addition resulted from a strategic master planning process providing advanced community and operational best practice analytics. The strategy centered around research, creating a state-of-the-art model that maximizes patient experiences, operational efficiencies, community responsiveness, economic sustainability, and next-generational care advancements and lean operations. Often, these program strategies are not achievable in smaller community health organizations. A highly collaborative two-day vision workshop spearheaded the innovative planning efforts that generated nine potential planning options. From these options, a final solution evolved, which called for a dramatic addition to the campus while allowing for future expansion capabilities.
Two key planning innovations anchored the addition. The first was the development of an acuity adjustable nursing unit that consolidated acute care and critical care operations. NAC worked closely with Wayne providers, nursing staff, and leadership to develop a clinical care and experiential mapping process that reimaged care and dismantled traditional segregated operations, resulting in greater efficiency, adaptability, and savings. Secondly, an integrated rehabilitation and wellness center was situated on the first floor adjacent to the new main entrance. This center, which includes a community center, education demonstration kitchen, and fitness center, places Wayne's commitment to community health and wellness center stage.
Bringing outdoor space in was another essential component. Designed to take advantage of its geographical context, the building provides great views making the landscape a year-round extension of the interior space. In addition to expansive territorial outlooks, abundant daylight, color, and patient-inspired functionality also help balance the working and healing environment for patients and staff. Natural light is innately soothing, and simple, neutral tones and finishes create a sense of classic, timeless hospitality.
Related Projects
LA County Restorative Village
Los Angeles County Department of Public Works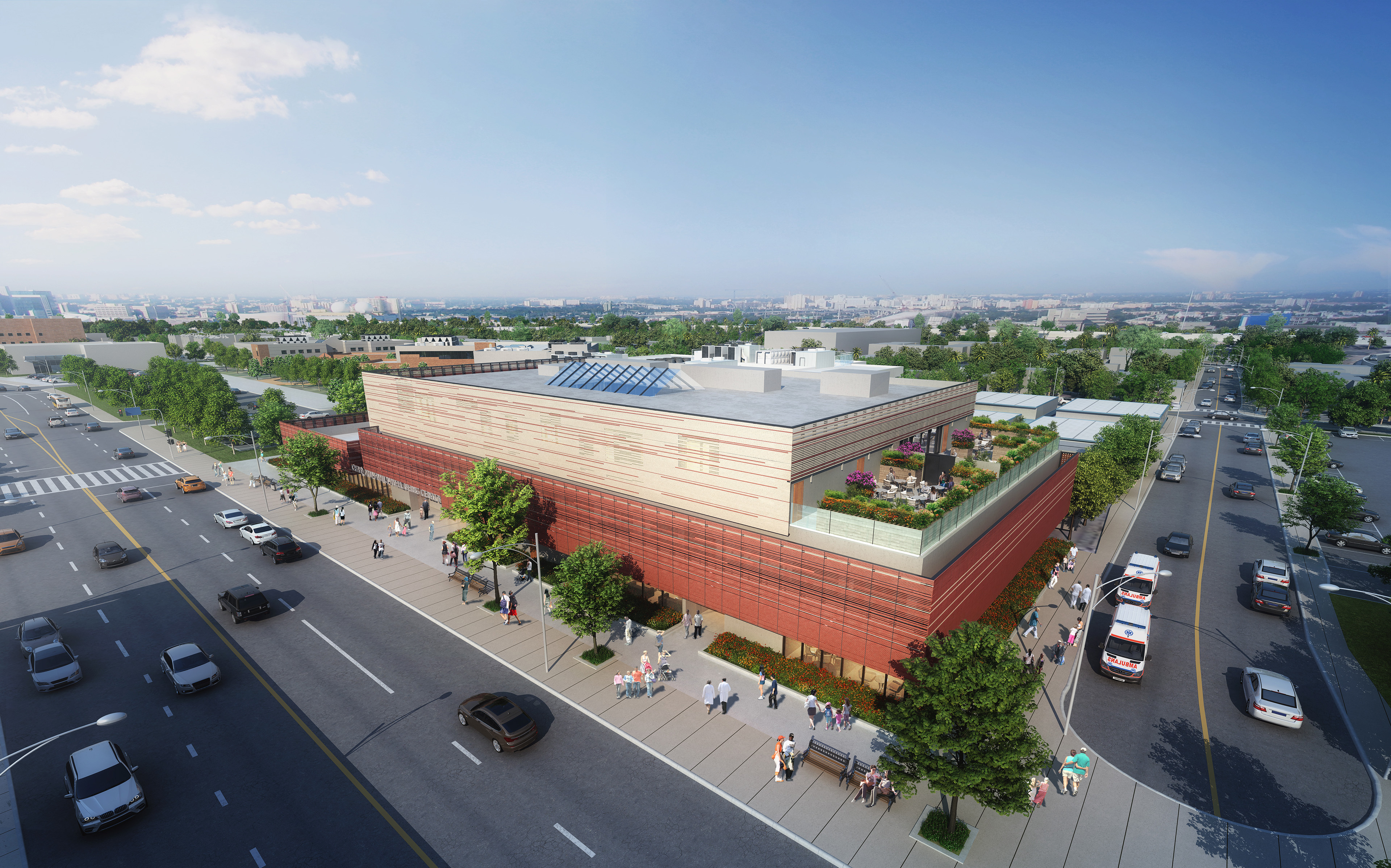 MLK Child and Family Wellbeing Center
Los Angeles County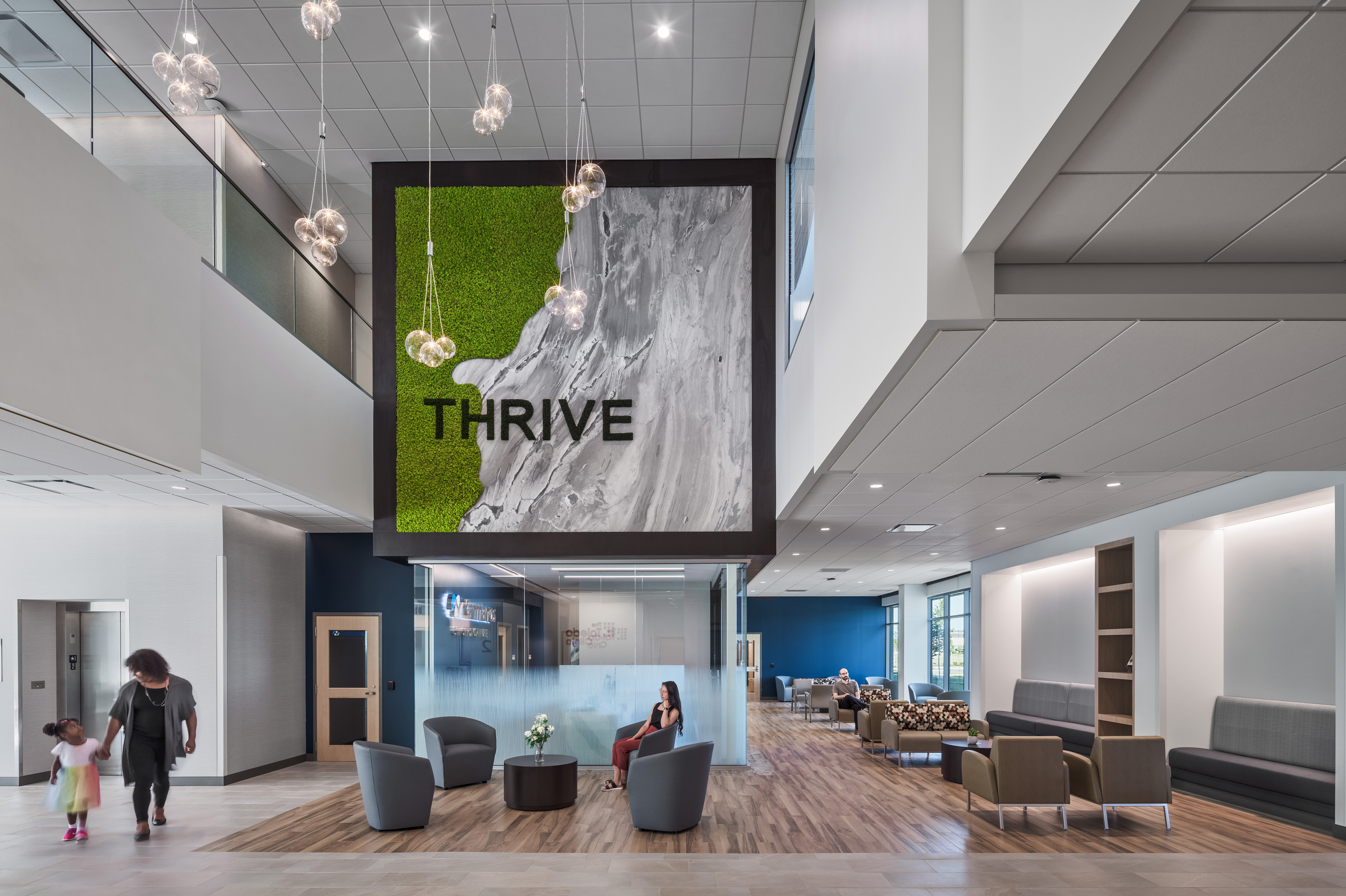 Karmanos Cancer Center at The Toledo Clinic Cancer Center
The Toledo Clinic