2016 News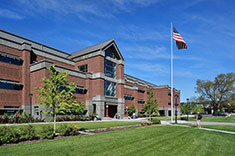 Auburn High School Project RecognizedAuburn High School Modernization & Reconstruction was recently recognized at the Masonry Institute of Washington's Excellence Awards in Masonry Design with an Honor Award: K-12. Originally built in the late 1920s, the classic brick building held a prominent place on Main Street. In the 1950s the school entry was moved to 4th Street and updated with a contemporary concrete art deco façade. This true community asset returned to Main Street in 2015, with modern sun shades integrated into a masonry exterior inspired by the original. The timeless three brick blend veneer creates a connection to the original historic high school while reflecting current urban design and providing much needed durability.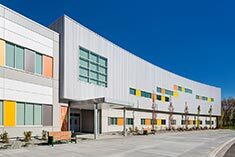 NAC Receives AIA Alaska Design AwardRedington Junior/Senior High School was recognized with an Award of Merit from AIA Alaska. NAC Architecture completed this project in close collaboration with Wolf Architecture of Palmer, Alaska.Located in the Knik-Goose Bay Community, ninety minutes north of Anchorage, the area is the fastest growing region in the State of Alaska. The school supports a truly comprehensive program that includes high quality science and CTE facilities to accommodate robust high school programs as well as high school level athletic fields. Sustainability and energy efficiency were woven into the design; it is the first project in Alaska to ever receive CHPS (Collaborative for High Performing Schools) certification and the first school in Alaska to be awarded LEED Gold certification.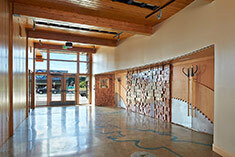 The Rainforest Arts Center Presented with INstory Award by IIDA Northern Pacific ChapterThe Rainforest Arts Center was recognized with the INstory Award by the International Interior Design Association (IIDA), Northern Pacific Chapter as part of their 2016 INawards. As an INstory winner, the Rainforest Arts Center exemplifies a captivating project narrative that incorporated overcoming tremendous challenges and an extraordinary building process.The story and community involvement in this project won the jurors over instantly, and they felt like they were connected to the space. The jurors were impressed with how much community participation there was in the process and design execution. One juror stated, "What it really exemplifies is our ability to engage the community. This resonates with civic duty in the way that citizenship and design does. How they designed it by incorporating and contextualizing the region with the materiality, to literally having the community build the objects themselves, that is interiors on a whole other level…. This project allowed the community to grow."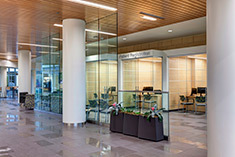 Medical Construction & Design features Kootenai Health ExpansionThe September/October issue of Medical Construction & Design features Kootenai Health Expansion on the cover and highlights the article "Planning Makes Perfect," a closer look at the Lean process during the design. Medical Construction & Design is the industry's leading source for news and information and reaches all disciplines involved in the healthcare construction and design process. NAC Architecture designed Kootenai Health's 100,000-square-foot, three-story, $41.5 million east expansion of its hospital in Coeur d'Alene, Idaho, which opened this past March.
**Ben Benschneider shot the exterior photos on the cover and page 28, and the interior photo in the upper left-hand corner on page 30.Featured article on page 28 of the September/October issue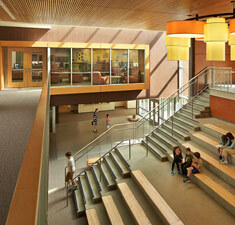 Cherry Crest Elementary School Honored as a 2016 James D. MacConnell Award FinalistCherry Crest Elementary School, with its philosophy of "Learning Happens Everywhere," in Bellevue, Washington, was honored as a 2016 James D. MacConnell award finalist at the annual conference of the Association for Learning Environments (A4LE, former CEPFI) in Philadelphia October 1, 2016.Identified as one of the industry's most prestigious awards, a "MacConnell project," while embodying great architectural beauty, exemplifies the organization's belief that great schools begin with communication and planning. Some things that are considered during evaluation of the projects include: community engagement, innovative programming and planning, support of learning, balance of needs, functional adaptability, and creative site development.Cherry Crest Elementary School encompasses an inventive spirit in creating great educational spaces, innovative thinking for school design, and an integrated process that wove many different voices—administrators, teachers, students, parents, and the community—into the final design.If you want to see how educational environments can inspire 21st century learning, watch this video.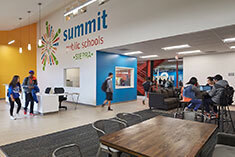 "I Love This Cutting-Edge School Design""At its best, personalized learning doesn't just let students work at their own pace. It puts them in charge of their own academic growth." - Bill GatesBill Gates paid a visit to Summit Sierra, a NAC-designed charter school located in Seattle's Industrial District, to take a deeper look at Summit Public School's unique learning model with software developed by a group of Facebook engineers.Read his findings Explore a day in the life of a Summit student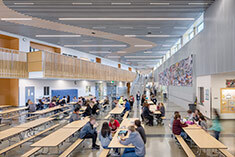 NAC Project Receives A4LE Pacific Northwest Pinnacle AwardRedington Junior/Senior High School was recently recognized as a Project of Distinction by the Association for Learning Environments (A4LE, formerly CEFPI) Pacific Northwest chapter, as part of their Pinnacle Award Program. NAC Architecture completed this project in close collaboration with Wolf Architecture of Palmer, Alaska.As the first school in this community, Redington Junior/Senior High School is a true community center for families living in this remote area. Serving grades 6-12, the school supports a comprehensive program with flexible learning spaces that will be able to adapt as curriculum changes. The new school has been embraced by its community and is reflective of their culture. The swooping interior volume, with the ceiling's 'trail in the snow' motif and locally milled wood, evoke the Iditarod, Joe Redington Sr.'s enduring celebration of Alaskan grit.Ron van der Veen Elevated to FAIA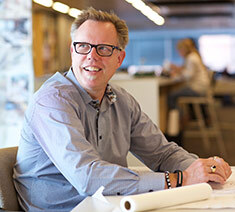 NAC Architecture is honored to announce that Student Housing Principal Ron van der Veen, FAIA, LEED AP, has been elevated to the American Institute of Architects College of Fellows, one of the highest honors the AIA can bestow on a member. Ron joins fellow NAC Principals Bruce Blackmer, Helena Jubany, FAIA, FAIA, Steve Shiver, FAIA, and Boris Srdar, FAIA, as members of the College, recognized by a jury of peers for consistently demonstrating excellence in design, the practice of architecture and architectural education, along with service to the profession and to society.Ron has spent the majority of his 28-year career focusing on understanding and defining the connection between a student's academic performance and his or her sense of personal wellness. As NAC's Student Housing Design Leader, Ron leads the student housing and higher education team and pioneers environmentally-conscious design throughout the firm.While Ron's student housing projects are nationally recognized, he also is well-known and appreciated for his collaboration with community organizations. Over the past few years, Ron has been working alongside the Kizimani Organization to help create sustainable communities in a number of underprivileged areas in Kenya. On a service trip last summer, Ron was involved with the design and construction of the Jamii school in the slums of Eldoret and a much needed medical clinic in the mountain village of Kangundo. With his architectural expertise and construction knowledge, Ron has helped further Kizimani's mission to establish sustainable infrastructure and promote health and education-focused communities in one of the poorest areas of the world.Ron's current work includes Bellevue College's first on-campus student housing project and the Master Plan for the University of Great Falls.A national leader dedicated to advancing design innovation and sustainability, Ron's focus on higher education housing and residential life has enriched the social and academic experience of students around the country. Congratulations to Ron on a lifetime of work that has impacted the lives of tens of thousands of college students.Read moreNAC Project Awarded Grand PrizeJohn Adams Middle School received the Grand Prize Award in the Spring 2016 edition of Learning by Design Magazine.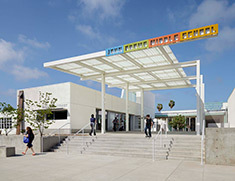 The renovation and modernization of the campus in Santa Monica, California, encompasses an infill and strategic improvement program for a 1,000-student campus that leverages site improvements and a small amount of new building to transform a classic, mid-century campus in need of revitalization and upgrades.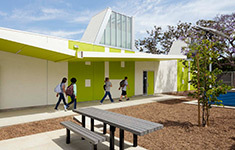 While the work is defined by the buildings, the associated landscape efforts are equally important. The design is driven by a sustainability agenda, student safety, and campus identity. In classrooms, a solar chimney catalyzes enhance natural ventilation entering through underground earth tubes which cool the air. The solar chimneys are glass towers that punctuate the exterior elevations and bring indirect daylight into the classroom. At the recently added artificial turf fields, new native, drought-tolerant landscaping constitutes a "green fringe" to the fields that serves as a test/demonstration of potential new planting techniques in the school district. Campus administrative elements are reconfigured and repurposed to bring administrative spaces to the campus perimeter, providing a secure, supervised entry. And a bold graphics program leverages the school's namesake to craft a wayfinding system that is both intuitive and honorific.AIA Washington Chapter 2016 Civic Design AwardsTwo NAC Architecture projects were recognized at the AIA Washington Chapter 2016 Civic Design Awards: Snohomish High School received an Award of Merit and the Rainforest Arts Center was recognized with an Honorable Mention.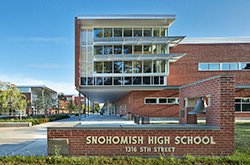 The modernization and addition of Snohomish High School transforms the existing school from a disordered collection of 13 buildings into a coherent campus. The comprehensive master plan provides desired educational relationships while maintaining the historic context and community connections to the school.
New open spaces are created for student gatherings, socialization and informal learning, encouraging serendipitous learning opportunities throughout the campus.Located in the small town of Forks on the Olympic peninsula, the Rainforest Arts Center is a relatively small project with a wide community impact. The new facility replaces a beloved historic building lost to fire, balancing the emotional needs created by the loss with varied aspirations for a new civic building.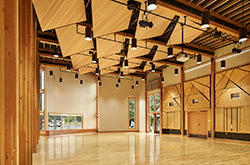 A limited budget pushed NAC Architecture and the community to engage creatively throughout the design and construction process, resulting in a design solution that provides an archetypal civic building with a strong connection to the history and culture of the town. Several design elements were the result of residents coming together to build something for their community. The community has embraced their new facility, and it has already served a variety of uses, including Chamber of Commerce meetings, WA State Supreme Court sessions, weddings, dances for all ages and many more.The AIA Washington Chapter Civic Design Awards seeks to promote quality design in public projects through recognizing and celebrating the best examples of civic facility design. These projects represent the finest standards in innovation, sustainability, building performance, and overall integration with the client and surrounding community.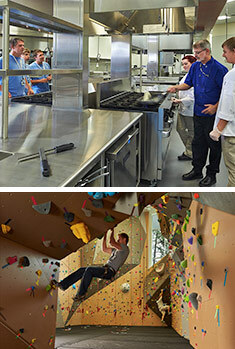 Two Projects Win AIA Spokane AwardsColumbia Basin Technical Skills Center won a Merit Award in the Built Projects Over $5 Million category, garnering juror comments such as "Exciting educational space, breaks the mold of typical vocational school, brings design sensibility to a school of craft and invigorates what could be an otherwise banal industrial building." This is the second AIA Spokane award the project has won, having received a Citation Award in 2012 in the Unbuilt category.

The Whitworth University Recreation Center was recognized with a Citation Award in the Built Projects Over $5 Million category. Jury comments included "Creatively integrating an otherwise inflexible program, like gym, running track, climbing walls, creates synergistic energy between activities."

The Spokane Chapter of the American Institute of Architects Design Awards Program encourages excellence in all types and areas of architecture. Through the program, the Chapter honors works of distinction by its members and brings public attention to outstanding architectural services rendered by its membership.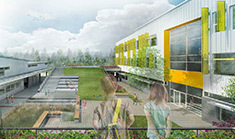 World Architecture News Future Project WinnersNAC Architecture's Hazel Wolf K-8 ESTEM School recently received second place recognition from the 2015 World Architecture News (WAN) Awards for Future Projects in Education. More information on the shortlist and winners can be found below:Shortlisted ProjectsWinners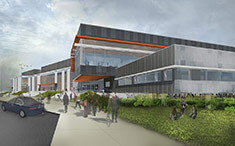 Schools of the 21st Century: Mount Si High SchoolArchitectural Record featured Mount Si High School, in Snoqualmie Valley, Washington, as one of four ongoing projects that address diverse educational needs on their "On the Boards: Schools of the 21st Century" edition. Named after the iconic local peak in this small Pacific Northwest town, NAC Architecture's redesigned school will be elevated above flood levels, not only safeguarding the facility but also maximizing views of the mountain range. This 350,000-square-foot project will house a total of 2,300 students with interior and exterior spaces designed to accommodate small and large group gatherings, independent and group study, and informal social interactions.Read more: "On the Boards: Schools of the 21st Century"Staff Advancements

We are proud to announce NAC Architecture's latest promotions. These professionals uphold our mission to create better places that support human development. The measure of their success isn't this promotion, it's the outstanding results they get for our clients. We applaud their talent, leadership, and accomplishments, and we look forward to their ongoing contributions to NAC's success.Read more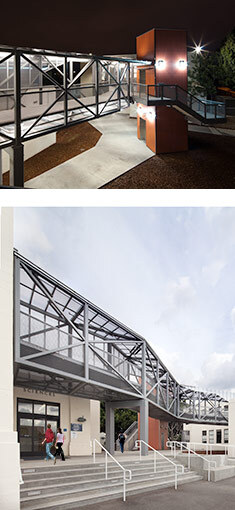 Los Angeles City College Project Receives AwardThe Chemistry and Life Science Complex at Los Angeles City College received an Award of Merit in the Modernization Category from the Community College Facility Coalition (CCFC) at the organization's 22nd annual conference in Sacramento, California.The project transforms two 1935 WPA buildings into swing space to be used by various departments as the campus redevelopment program is completed. Outdoors, an underutilized pathway has been turned into a new node for student gathering, informal discussion, and impromptu collaboration. It was designed to create a space with changes in height to foster a sense of containment and offer diverse site seating elements. The classrooms designed for specific uses (science labs, etc.) were converted into flexible, technology-rich classrooms that would be appropriate to many applications as they were used in several waves of relocation during construction of other buildings.The key challenge of the project involved the accessibility of the buildings. With each building having a non-compliant existing elevator, the path of travel between the elevators and existing accessible entrances on each floor was undesirably long and isolated. Structurally altering the 1930s buildings to enlarge elevator hoistways would have required wholesale reconsideration of the building structural system. The design team generated an alternative strategy. The single-elevator-and-bridge solution is efficient and economical, as it concentrates a new, accessible building entrance and an exterior plaza at the end of a campus pedestrian axis. The bridge structure itself provides the cover for the first floor entries. On the second floor, steel trusses wrapped in polycarbonate panels provide protection from the harsher elements of the environment. This scheme is not only economical, but it also leverages existing spaces that weren't previously being used, which demonstrates the creativity and value of the project.The bridge design was constrained by and responsive to the shape of the adjoining building and the presence of underground utilities in the area of the bridge and elevator. The design team used these conditions allowing the ground plane to be leveraged as a gathering space between buildings, which previously had no real connection to usable outdoor space. The plaza below the bridge connects the two buildings and incorporates stairs, ramps, and seating into a newly activated space.The design of this project creates a revitalized connection between the buildings, the rest of the campus, and the adjoining community. The accessible entrances allow students and community members with disabilities to be more fully connected to the learning spaces.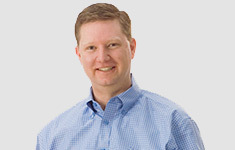 Eckert Named AIA Washington Council PresidentJohn Eckert, AIA, has been named President of the American Institute of Architects (AIA) Washington Council, and is serving a one-year term in 2016. The American Institute of Architects Washington Council is a professional society comprised of registered architects in the State of Washington. The AIA|WA is a State arm of the AIA and is focused primarily on policy and politics. As President of AIA|WA Council he serves on the Executive Committee and is Co-Chair for the 2016 AIA Civic Design Awards.John Eckert is an Associate Principal in NAC Architecture's Spokane, Washington, office. He has over 21 years of experience working on a wide array of project types with the last decade focusing on health care. John has a Bachelor's of Architecture from the University of Idaho and is a licensed architect in Washington, Idaho, and Minnesota along with a NCARB Certification. John was previously President of AIA Spokane and volunteers in the Spokane Community with Boy Scouts, coaching baseball and soccer and volunteering for various charitable events.