Learning / PK-12
Hazel Wolf K-8 E-STEM School
Seattle, Washington
Seattle Public Schools
Awards
2018 Pinnacle Project of Distinction, A4LE Pacific Northwest Region
2017 Grand Prize, Learning by Design
2017 James D. MacConnell Award Finalist, Association for Learning Environments (A4LE)
2017 Polished Apple, A4LE
2016 Building of the Year, Daily Journal of Business
2015 Second Place, World Architecture News Future Projects in Education
Hazel Wolf K-8 E-STEM School presented a very specific challenge and an unusual opportunity. This K-8 is a "Choice School" (students opt to attend) with an innovative curriculum based on environmental learning. The school uses the environment as the lens through which they focus their studies on STEM (Science, Technology, Engineering, and Mathematics) subjects. Therefore, integrating the site and building design so that the property functions as an "indoor/outdoor learning lab" was a key consideration. On a tight 3.2 acre site, the 78,000-square-foot building takes every opportunity to integrate the site into the learning experience.
The buildings are linked by a central outdoor space that functions as the school's outdoor learning lab. A central courtyard with direct, sloping access to accessible roofs celebrates storm water collection and treatment through use of a created wetland that will be integrated into the school's environmental science program. Optimizing the use of space was paramount, which led to multiple uses of green roofs and roof terraces as learning areas.
In the interior, the design builds on vertical connections and fosters students' and teachers' interaction. A three story building housing the core academic areas is organized to facilitate group activities outside of the classroom in shared learning spaces. A central 3-story atrium space allows students of all grade levels to interact. Daylighting is brought deep into the building via perimeter windows, skylights and vertical circulation.
Related Projects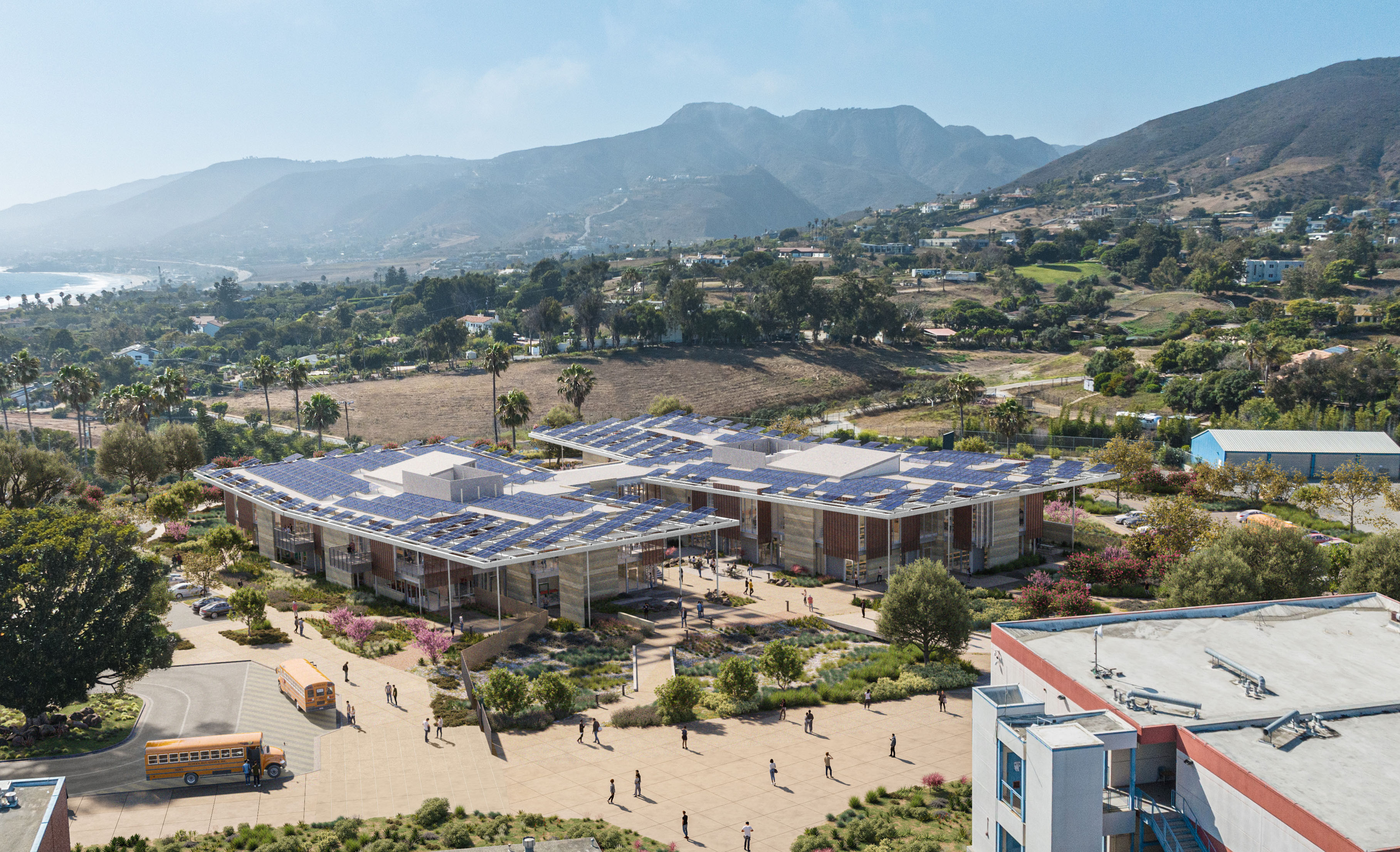 Malibu High School Campus Addition
Santa Monica-Malibu Unified School District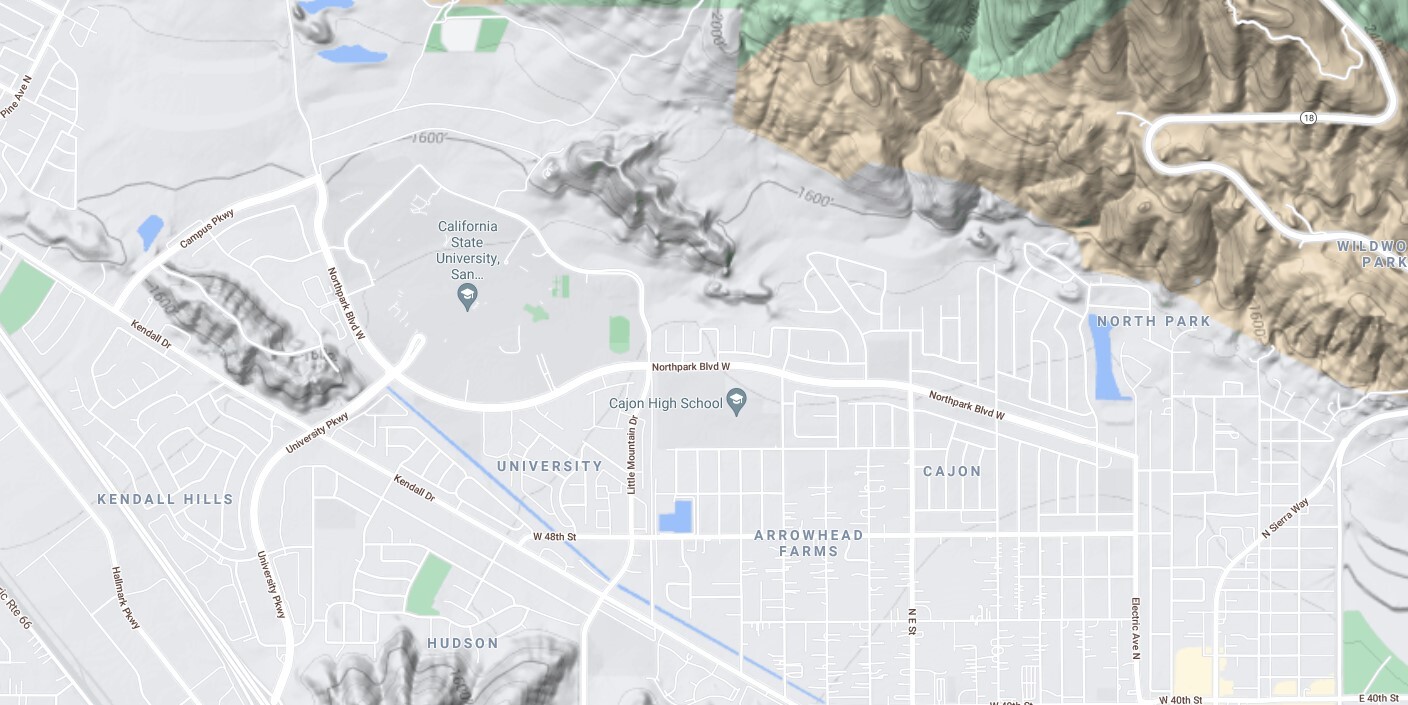 Cajon High School
San Bernardino City Unified School District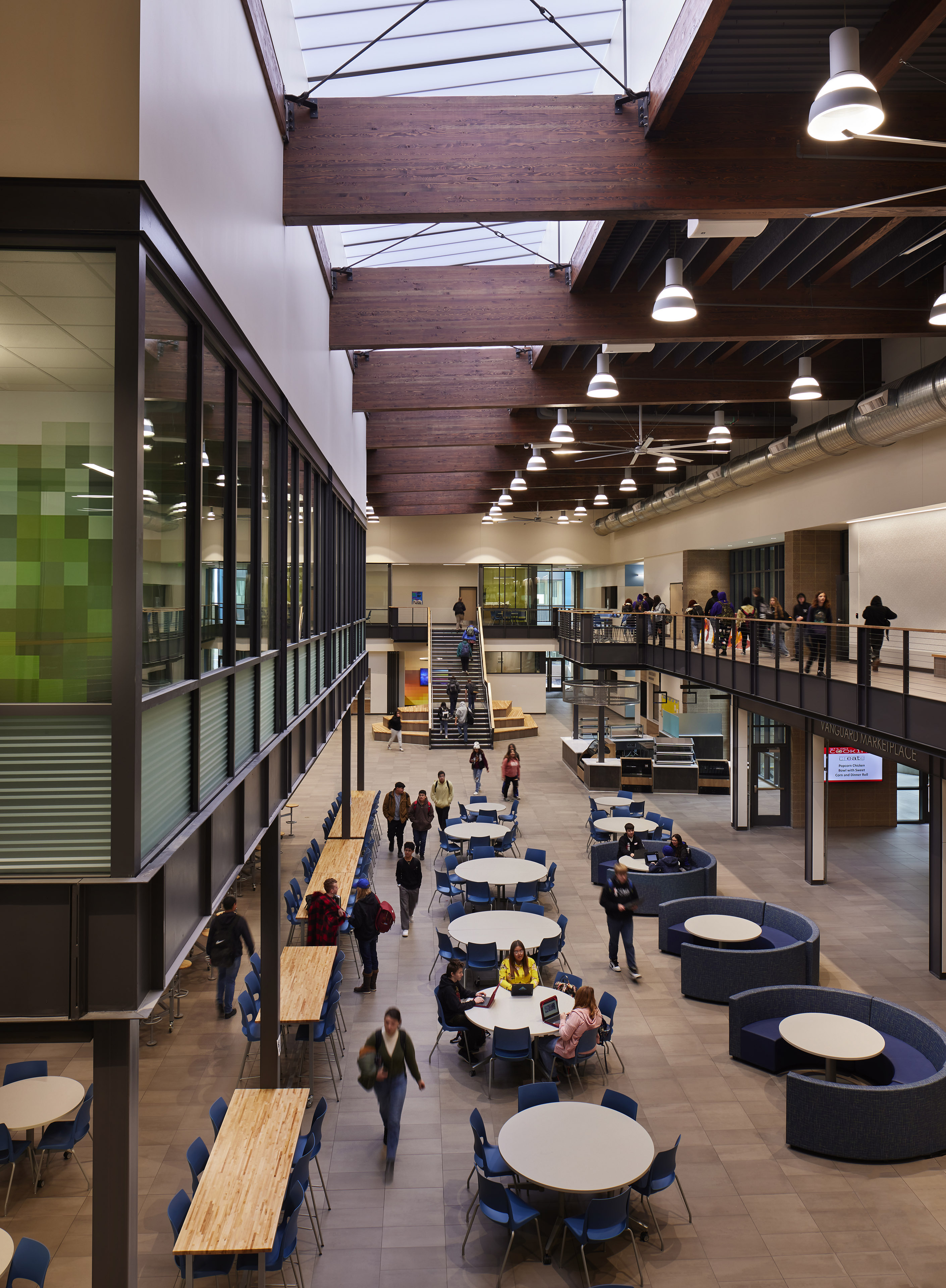 Vanguard High School
Moses Lake School District